Men
We have many different styles of prescription glasses and sun glasses.
Women
Fashion is our top priority for our customers. Leading brand make for fashionable choice for women
Kids
From sports to schools and hobbies our children need prottection of their eyes. we have many different safety glasses for children
ABOUT US
Helping You See Things More Clearly
[separator type="hb-fw-separator"][spacer height="40px"]
Hi, I'm Tom Vazzano.
Towne Vision Center was established in 1998 as a complete eye care center that offers outstanding service, professional assistance, and some of the best deals on eyewear and contact lenses. We are based in New Providence, New Jersey.
We have virtually every type of eyewear you could want, including contacts, lenses, designer frames, eyeglasses, and prescription and nonprescription sunglasses. In some cases we can provide 1-hour service so you can quickly get your prescription glasses when you need them.
We carry top-of-the-line lenses including Single Vision, Bifocals, no-line progressive, Super-Thin lenses, and Transition lenses (those that change from light to dark), as well as the very latest in lens technology. Most frames have a one-year warranty.
Over the past few years we have developed a relaxed, personalized approach towards serving our customers. This service continues with our group of professionals, Scott Rufolo O.D. and Anjeli Govil O.D., Thomas Vazzano, Optician and O.M. Susan Pocaro.
Personalized Service

We know it is important for you to have all the information you need to make an informed decision when purchasing prescription eyewear. We have a lab on the premises so you can get your glasses or even bifocals quickly!
Our knowledgeable staff is always at-hand to provide help and is dedicated to assisting customers in getting the right frames.
Our Team
We have worked with over a thousand customers
[spacer height="40px"]
Dr. Scott Rufolo
Dr. Scott Rufolo, OD is a graduate from University of Missouri and has been practicing since 1989.
Dr. Anjali Govil.
Dr. Anjali Govil completed her Doctor of Optometry degree from University of Waterloo, Canada. During her studies, Dr. Govil completed a four month internship in the treatment and management of ocular diseases. Dr. Govil has been practicing since 1999. She has a special interest in contact lens fitting.
Dr. Govil is devoting her time to family and professional life. She also enjoys baking, cake decorating and photography in her spare time.
Susan Pocaro
Susan has been with Towne Vision Center since 1998.  She studied Opticianry at Raritan Valley Community College.
 Her dedication to the practice shows through her excellent customer service and reliability in whatever aspect of her job she is performing.
 Susan's positive attitude is obvious in her determination to make your Towne Vision Center experience a friendly and pleasing one.
In her spare time, she enjoys spending time with family and reading, walking and baking.
Real Success Stories
Hundreds of happy customers
[spacer height="40px"]
Great selection of frames. Sue and Tom were very patient in helping me select the right frame for my face.  The lenses we picked are great fore reading and still work well for driving. Thank Much!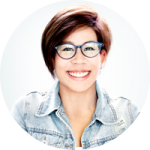 Carole
Thanks for helping Get the right prescription for driving. I never seen so clearly even with glasses from other places. My exam was professional and detailed. It's great to have glasses be so comfortable. Thanks Much,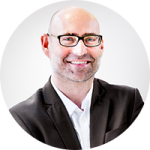 Paul